BLAZING SORBETS® is a brand new Dutch innovative concept; organic frozen cocktails. A collection of classic cocktails are served frozen as a lucious sorbet or melted down into a drink. This unique discovery is created by Moayad Abushokhedim, the CEO Creative Culinary Concepts. The latest version of their frozen cocktail was delivered to my house to try-out and boy it didn't dissappoint! It's called the Kir Royal.
You're wondering how an alcoholic beverage is frozen? Well, thanks to a patented proces and a very special recipe, the 'frozen cocktails' are, well, frozen(!) with an alcohol percentage that can run up to 45%. Blazing Sorbets is the only venture in the world that's using this unique proces even. All cocktails are free of (unnatural) e-numbers, added sugars and only local and natural products are used in the procs. The rum, vodka and gin in all cocktails are distilled by BLAZING SORBETS® own recipes, to deliver a unique, pure taste. The frozen cocktails truly have sensational taste and can be consumed as a digestive, but of course also as a refreshing drink at a club or on a sunny terrace.
Kir Royal
Earlier this year BLAZING SORBETS® introduced their new frozen cocktails: Kir Royal. The cocktail is created through a special collaboration with renowned champagne from Julien Chopin. Kir Royal is a cocktail sorbet of 18% alcohol and it's made of raspberries, Creme de Cassis and champagne. The champagne that's used in Kir Royal is the Cart D'or Brut; 5 years old, 100% Chardonnay with a hint of almond, anise and ripe grains. The rasperries come from the French countryside. The taste? Absolutely delicious! We said cheers and pretty much drank the whole thing in a few seconds. Of course a tiny brain freeze was the result, but totally worth it. The sweet hints together with the incredible high standard champagne go so well together, so Bravo!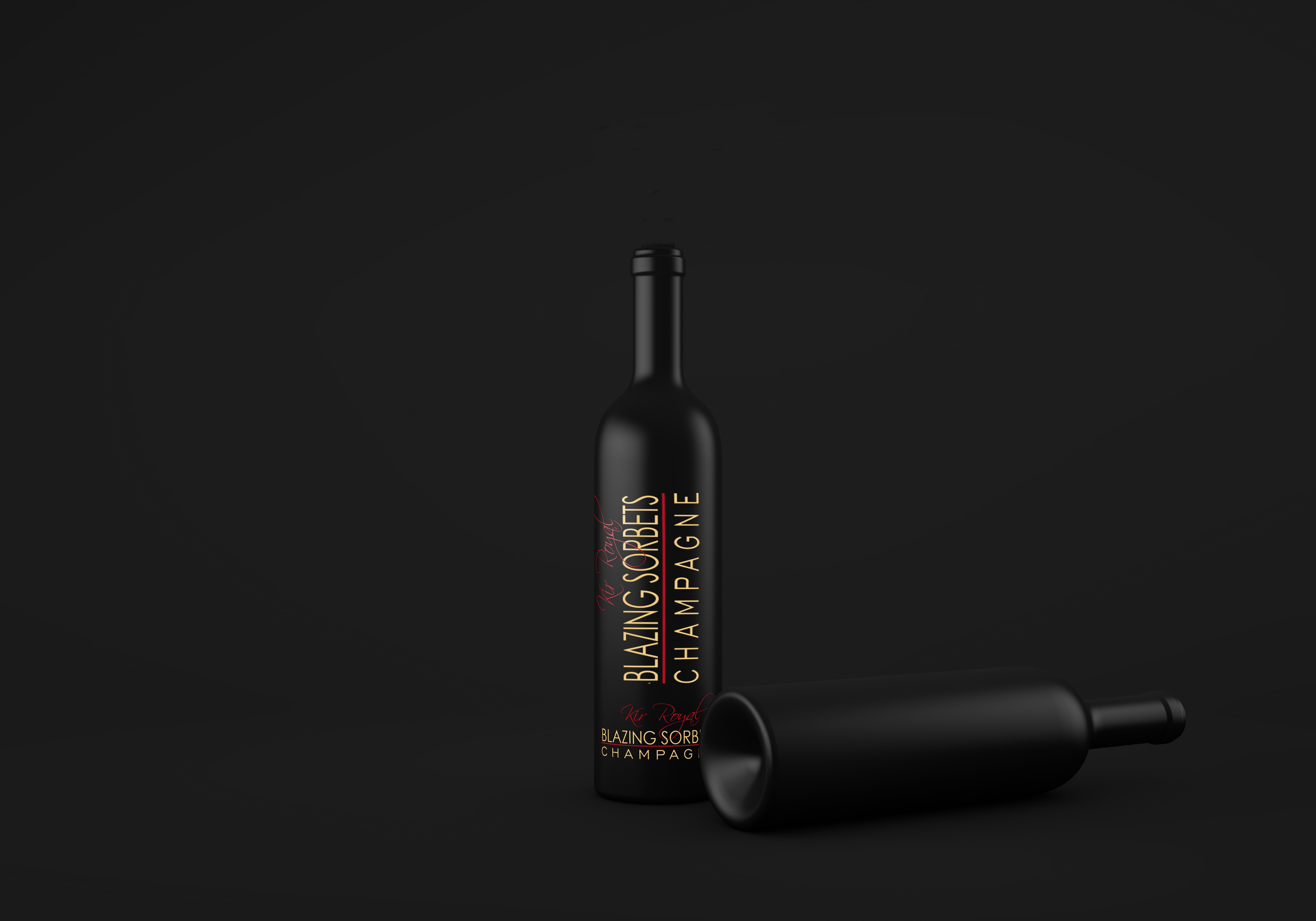 Sofitel Hotel
With a production output of only 1.000 cocktails you can now try this new cocktail at Sofitel Hotels in Amsterdam and Brussels. The BLAZING SORBETS® are served with strong attention for detail, bringing you both luxury and mystery. As said, you can either eat the cocktail as a sorbet or let it melt into a spectacular cocktail!
---
For more information visit Blazing Sorbets' website.
Visit Sofitel Hotels for more information.